Beautiful weather and our reserve, estate wines made for a recent special day of tasting and
celebrating at Char Vale. Complex overlays of aromas and flavors enchanted us as we revisited
the classic, medal winning wines.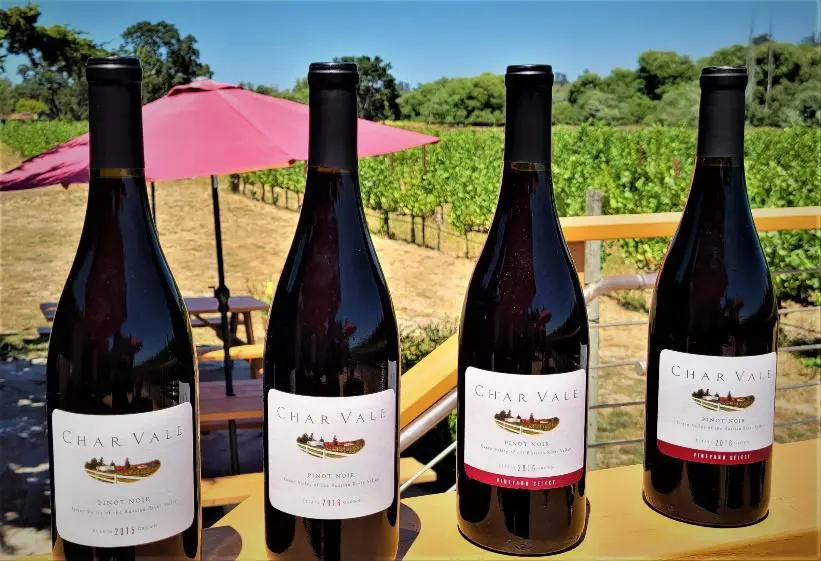 Some of the reserve wines are pictured above, captured against the currently developing 2023
vintage. We are excitedly waiting to see how the new grapes, shown in more detail below, will
compare to their predecessor vintages, with the growing season longer this year.
Specific vintages of the reserve wines are now sold out but the 2015 and 2016 Estate and
Vineyard Select Estate, Green Valley of the Russian River, Pinot Noir wines are still available.
We are happy to discuss them with you. They can be purchased:
In the tasting room: 9280 Occidental Road, Sebastopol;
By phone: (707) 827-6102;
On-line: charvalewinery.com/shop
We are open Thursday through Monday, 11 AM through 4:30 PM for wine tasting, purchases,
and to talk with you directly (phone number above).