Happy Holidays from Char Vale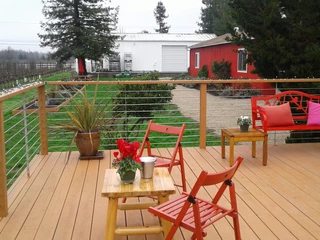 A successful, busy harvest is now past and the 2018 vintage of Char Vale wines are tucked away, being nurtured in the winery. We look forward to sharing them with you, when they are ready.
While the vineyard now wears its winter simplicity, the tasting room and deck are welcoming and brightly adorned for the holidays. They are cheerily waiting to bring us all through the early days of the New Year, with a toast of wine.